Attracting new customers and retaining existing ones is both a key factor directly influencing business success and one of its major challenges. Today, customers are exposed to numerous companies that offer a great diversity of available goods and services. In such an overcrowded market, one of the ways to differentiate your business from competitors is by providing not just good customer service, but an excellent and memorable customer experience.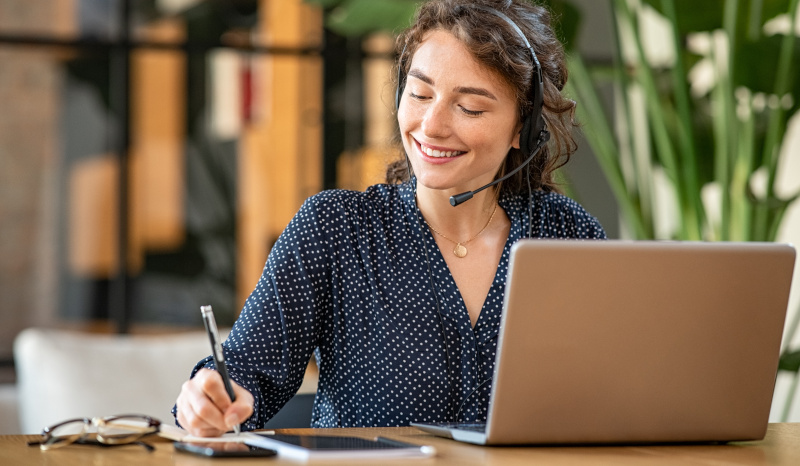 In many cases, a positive customer experience is becoming even more important than the product or price. A customer who has been impressed by a company's service is more inclined to be a repeat purchaser and share their positive experience with the people around them. All of that helps businesses to create a great brand image and increase customer loyalty.
Developing a holistic and customer-focused approach to service in your company yields a wide array of benefits, at the same time taking a lot of time and effort. However, the right CRM solution can help to optimize your customer service by providing instant access to the required information and supporting your employees in their daily operations. In this article, we are going to cover several ways to improve your customer service with the help of a CRM system.
How does a CRM platform improve customer service?
While a lot of companies view CRM software as a sales tool only, a great number of business owners use it to increase the efficiency of customer support teams and highly commend its support functionality. Here are four ways to leverage your CRM system to ensure that customers are receiving the kind of service that keeps them coming back.
1. Provide a consistent customer experience across all channels
A CRM system helps to centralize data about all your interactions with customers. It logs detailed information about all support requests that come through your website, emails, phone calls, etc. With instant access to the information about the case, support specialists can provide customers with timely responses, keep the communication consistent, and ensure that no request is missed or forgotten.
2. Personalize customer interactions
The ability to personalize your customer interactions is one of the most valued features of modern CRM software. When implemented and used properly, the system captures in-depth information about your customers, their previous orders and support requests, needs and interests. Utilizing this data helps employees to inform their conversations with customers and personalize each interaction beyond just calling customers by their names. It allows a company to create strong bonds with each customer, which will, in turn, improve customer loyalty.
3. Use self-service portals to provide timely support
In most cases, customers try to find answers to their questions or solve their issues on their own before contacting your support team. Modern CRM systems enable businesses to build self-service customer portals. They allow customers to create support cases, monitor their status and find immediate, on-demand answers to common issues. In this way, companies make it easy for customers to create support requests and reduce the need to interact with a support team when the problem is relatively simple. Minimizing the number of responses to common requests also provides employees with the ability to focus on more complex issues and stay more productive.
4. Automate routine processes
There's hardly ever a customer who doesn't like prompt responses to their questions. A CRM platform provides the ability to automate a lot of processes related to customer support. With the built-in workflow tools, businesses can automate the assignment of new cases, configure and use ready-made templates to handle common inquiries, automate sending messages about the case status, and much more. It allows customers to feel important and valued by receiving instant responses and staying informed about the issue resolution process. At the same time, it streamlines the work of the whole customer support team and eliminates the need to answer the same questions.
Final thoughts
The modern business world is extremely customer-centric, one in which every process revolves around the needs and wants of the customer. CRM systems were designed to build and retain strong relationships with customers. By integrating this software into your customer support strategy, your business gains the ability to create a positive customer experience and provide remarkable and memorable customer service that induces people to return.