Maintaining strong and loyal customer relationships is the key to building a successful business. To strengthen these relationships, businesses need to have a deep understanding of both current and potential customers, their preferences, needs and interests. All of that requires data and a centralized location that will be used to store and manage it. This is where CRM databases come into play. They help businesses not only in building customer loyalty but also in improving internal business processes. In this article, we are going to define what a CRM database is, outline its benefits and explain how to create and manage an efficient one.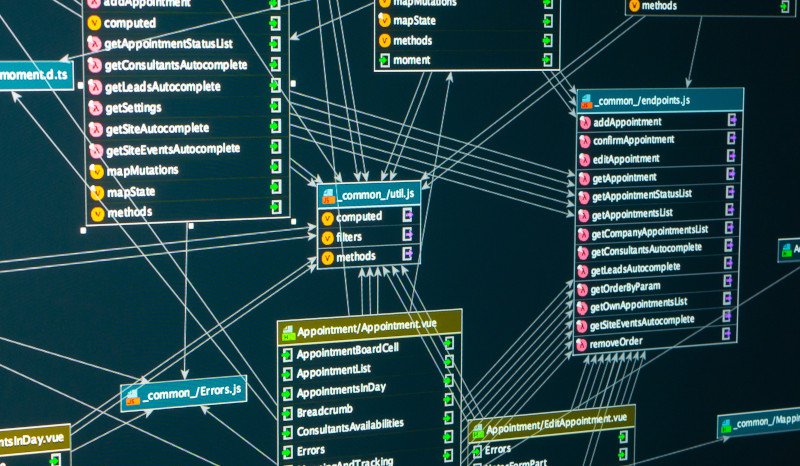 What is a CRM database?
A customer relationship management (CRM) database is an organized collection of all customer information that is gathered, stored, managed and analyzed throughout an organization. This centralized data collection is used by sales, marketing and customer service teams to manage customer interactions, analyze the effectiveness of business strategies, and build trusting relationships throughout the customer lifecycle.
As a rule, CRM databases store a wide range of customer data that can be subdivided into several types:
Contact Data. This type incorporates such information as the customer's name, phone numbers, emails, address, social media accounts, etc.
Interaction History. The correctly configured CRM database includes an accurate log of phone calls, tasks, meetings, and emails relating to each customer. It also stores information about customer interactions with marketing campaigns, history of support issues, and customer feedback about the company and its services.
Purchase History. Another important type of data stored in a CRM database is the customer's purchase history. This information can help businesses better understand customer buying behavior, determine purchase preferences, and improve after-sale follow-ups.
Demographic Information. This data type covers such details as the customer's age, gender, education, marital status, etc. A comprehensive analysis of client demographic data can be used both to tailor personalized marketing campaigns and improve lead conversion.
By having all this information centralized, organizations can boost their sales, marketing and customer support strategies, organize better cross-department cooperation, better understand the customer journey, and personalize each interaction with a customer. All of that allows different teams to function in a coordinated manner and make customers personalized offers at the right time.
The essence of CRM databases is that they address three main challenges that every business faces:
Data Collection. Customers interact with businesses via a broad range of different channels, including emails, phone calls, social media, websites, etc. A CRM database serves as a centralized location to organize and store all the client information generated by these various sources.
Data Interpretation. Just collecting information is not enough to create real value for an organization. The right CRM provides powerful analytical tools that allow businesses to gain a deeper understanding of their customers and, at the same time, evaluate business performance.
Team Cooperation. The CRM database is, in fact, a unified source of information that can be instantly accessed by different departments and teams. Providing shared access to information greatly contributes to creating a cooperative working environment throughout the organization.
Benefits of a correctly configured CRM database
CRM databases offer a great number of unique advantages for businesses that use them to record and store business data. Here are just a few of those benefits.
Deeper understanding of customers
The primary purpose of a CRM database is to store and organize customer information. Having a detailed history of customers' previous purchases and interactions with a company allows employees to gain a deeper understanding of target customers, their needs and preferences. This single source of truth about customers provides the ability to develop more impactful sales and marketing strategies, which in its turn will lead to improved customer satisfaction rates and increased profits.
Improved customer communication
Another big benefit of a CRM database lies in the fact that it provides the ability to greatly improve customer communication. By recording and analyzing the entire history of communication with customers, employees can easily determine the preferred communication channel of each customer and personalize their interactions with a brand. Moreover, the database helps to ensure consistency in customer communication strategies across all company departments, which fosters customer loyalty and improves the customer experience.
Increased customer retention
Satisfied customers keep coming back and tend to become return customers. A CRM provides the ability to communicate and serve customers in a way that best fits their requirements. By monitoring and analyzing the customer information stored in the CRM database, businesses can improve their tactics during the crucial stages of the sales cycle and better plan after-sale follow-ups. All of that helps improve customer service and increase the number of repeat purchases.
Better customer segmentation
CRM databases make it easier to segment the company's customers. Using the demographic and geographic data about the target audience, marketing teams can generate more personalized templates for campaigns, create better promo offers, and thus increase the efficiency of marketing initiatives.
How to create an efficient CRM database?
Undoubtedly, a well-organized CRM database is a goldmine for any business. Creating an efficient database, however, is not an easy task. Here are the several steps required to successfully create and organize a CRM database.
Determine the database functions
One of the first and most important steps in creating an effective CRM database is to define what are the functions of the database. It is important to consider who will use the collected data and for what purpose. Obviously, sales and marketing departments have different tasks, so they will need to gather and analyze different types of customer information. Therefore, defining the functions and main tasks that the CRM database will address should be the first step in the implementation plan.
Establish data requirements
The effectiveness of a CRM database depends on the quality of data it stores. So the next crucial step is to define a set of requirements for the data that will be collected in the database. It is necessary to determine the format of the gathered data and to define what information is mandatory. This will help ensure that the CRM database encompasses complete, high-quality customer profiles.
Define methods for data collection
The amount and methods of collecting data will differ, depending on the size and type of organization collecting it. While lots of business data can be gathered from internal sources, such as website data and marketing or sales data, some companies supplement their CRM databases with external information (survey statistics, market research, customer feedback, etc.). Defining the procedures and methods of collecting data, as well as setting up the necessary integrations with other apps, will allow businesses to optimize their use of data and increase the amount of information they have about customers.
5 Strategies to maintain the CRM database
Like any other business solution, the CRM database requires proper maintenance to remain efficient and performative. There are several strategies that can help businesses maintain the database and use it to its full potential:
Make entering important fields required. Frequently, employees make data entries in haste. As a result, some records are incomplete or simply wrong, as many necessary details are missed. To prevent populating the database with incomplete records, the best practice is to mark the mandatory fields required. This prevents employees from saving new records that are missing important data.
Control data entry with the help of Security Roles. CRM databases store a great deal of information that can be accessed, edited, changed and updated by many people. Uncontrolled access to data can lead to many inconsistencies. For this reason, businesses should control who can access, edit and delete the information by setting up appropriate Security Roles.
Check for duplicates regularly. Data duplication is another potentially major problem when several teams are using the CRM database. To avoid clogging the database with duplicate entries, it's recommended to schedule regular duplicate checks and merge similar records.
Integrate the CRM database with other apps. The isolation of a CRM database from other business applications prevents a company from taking advantage of having a more complete picture of its customers. It also makes it difficult to properly organize the data exchange between different teams. Integrating the CRM database with other tools will make your business data more complete.
Train the employees. The efficacy of any CRM database largely depends on how well the employees operate it. Even the best database may become useless if the staff doesn't know how to properly use it. Thus, it's important not only to properly organize a CRM database but also to train staff to utilize it to produce the best results.
Closing thoughts
The CRM database is an essential component of a company's customer relationship management strategy. Its power lies in the ability to collect, organize and store a great deal of customer information in one location. With constant access to data about every customer on a centralized data hub, businesses gain the opportunity to be one step ahead of competitors by improving their sales, marketing and customer support initiatives.