Recently we have released the new version 6.1. See the list of changes and improvements below.
Campatibility:
Enhancements:
Improvements:
Backend:
All issues: https://github.com/espocrm/espocrm/milestone/99?closed=1
The most anticipated feature of the release is the support of groups in the navbar menu.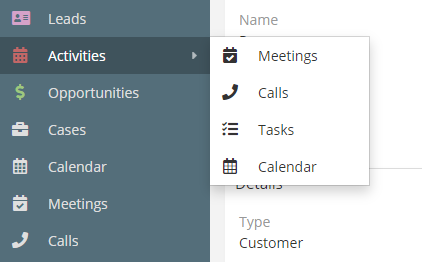 The ability to use custom handlers for logging allows administrators to monitor the log in various ways.
Improvements in Dependency Injection framework will make the future development process more easier and reliable.
Refactoring in HTML-to-PDF logic will allow us to add implementations of different PDF engines in the future.