Even though English has become an international language of business, technologies and communication, people still prefer to use software translated into their native one. EspoCRM supports more than 20 languages (English, Spanish, French, German, Italian, etc.). However, if your company needs a translation into a language that isn't available yet or if you've noticed mistakes in the already existing translations and want to improve them, you can give us a helping hand and join EspoCRM translation project on POEditor platform via the link: https://poeditor.com/join/project/gLDKZtUF4i
How to use POEditor?
1. Log in to your account or create a new one.
2. Tick off the language(s) you can contribute to and click "Join this project".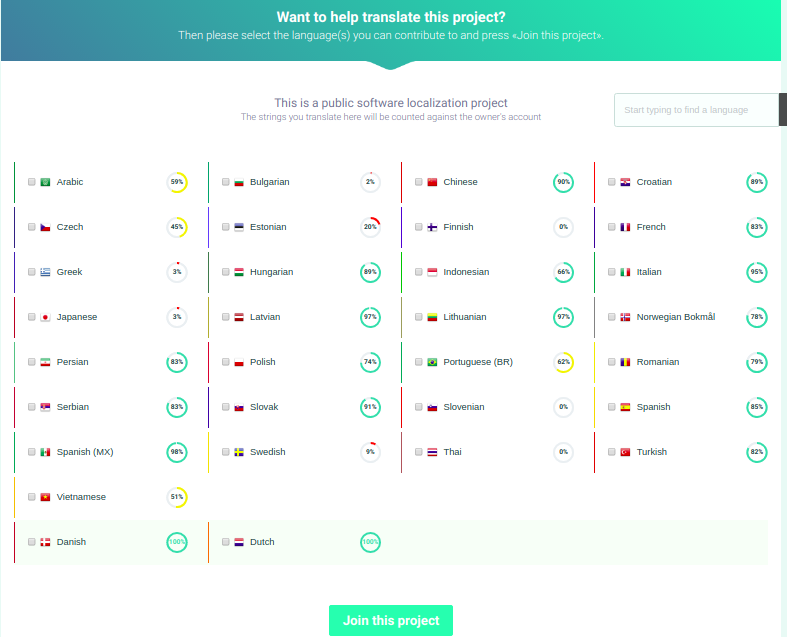 3. In the Show section, select Untranslated option.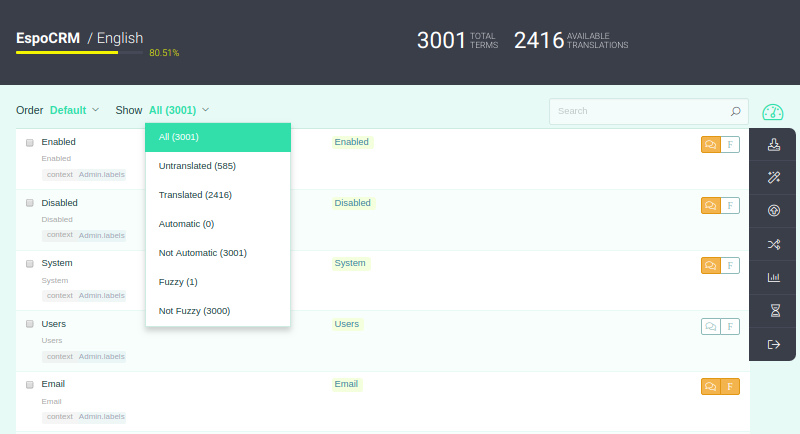 4. Start translating labels one by one into your native language utilizing the given context. You can also post a comment if you have some questions or toggle fuzzy translations.