A modern business climate is getting more competitive day by day and sometimes it's pretty difficult to monitor and control business processes without special services. That is probably the main reason for a business company to address the benefits of implementing a customer relationship management (CRM) software with business process management (BPM).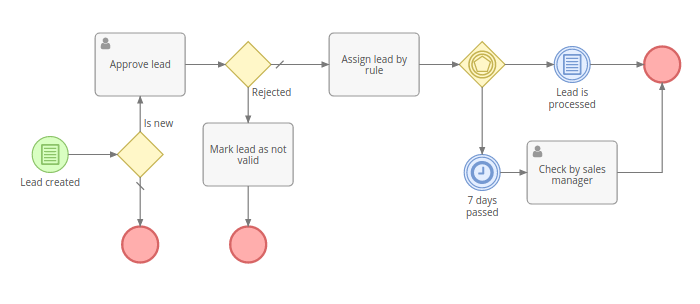 Today almost all CRM systems provide a company with an ability to use BPM service in order to boost business efficiency and optimize business processes. A successful combination of CRM and BPM results in a number of significant improvements:
the organization's workflow is becoming more effective and capable of adapting to the ever-changing environment;
the efficiency of marketing processes increases;
the outcomes can be easily predicted;
the productivity of the whole company improves.
The addition of business process management to EspoCRM has widened the number of functionalities connected with modeling, improvement, optimization, analyzing and automation of business processes.