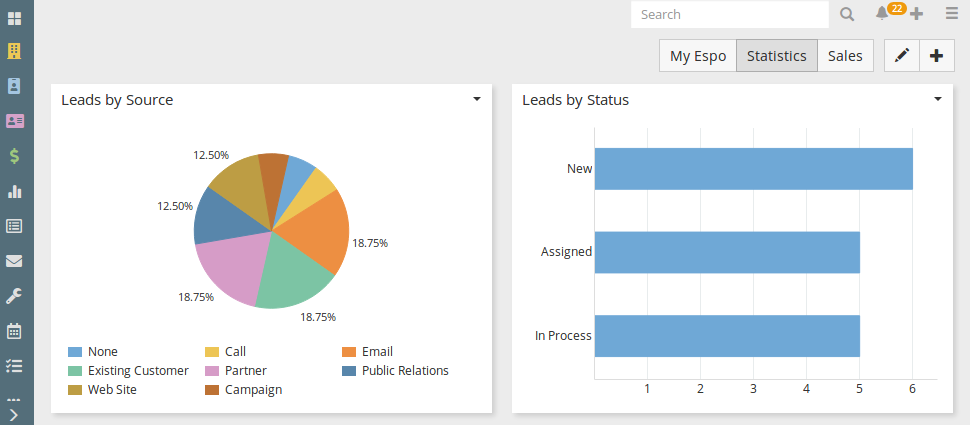 A modern rhythm of life is so rapid that every person tries to simplify and automate the processes that they deal with, especially those concerned with business. Nevertheless, there are still plenty of companies, which because of their conservative views refuse from automation and continue to run their businesses manually.
In this article, we will look upon the influence of CRM systems on the process of running a business as well as the changes in your company's life after system implementation.
Primarily, let's clarify, what CRM is. CRM – is a system the main objective of which is to build relationships between a company and a client. It is the most frequently used for the improvement of the customer service, sales increase and monitoring of the workers' activity.
How did business exist without CRM?
For a long period of time and sometimes even now the sales success of most companies is determined by the professional and personal skills of their workers that are responsible for the negotiations with clients. Such a situation has resulted in the emerging of so-called "manager cult". Even if your company was fortunate enough to have an excellent manager who works hard, doesn't miss client calls and concludes all the agreements, you can't be sure that he won't join the rival company and take all the client data with him. Fortunately, there's a way to avoid it.
How does our CRM help business?
EspoCRM system allows you to store and organize all the information about the work with clients, contracts and communication with them. It isn't just a storehouse of obscure files, it's the entire system, where everything is sorted out and has its place: from the first call of the client to the last contact. Thanks to EspoCRM you can track the number of managers' calls, meetings and sent emails; analyze the sales methods and determine those that are really profitable for you and the ones you have to abandon. You can also find out what products are the most frequently sold and what services are in great demand. Such a detailed data analysis will help you to elaborate a unique approach to every client.
Everybody knows that people like to be treated with a special attention, and they always remember such things as a chilly welcome in a bank or waiter's inattentiveness in the restaurant. Therefore, if treating clients carefully and unobtrusively, every company will certainly obtain regular clients, that will use its products and services again and again, consequently increasing the profits. According to the statistics, a satisfied client shares information about a successful purchase with five acquaintances that allows a company to attract clients without advertisement expenses. Thus, EspoCRM implementation allows you to increase profits, enhance the number of sales, improve the workers' efficiency and to make the customer service better in general. More information about EspoCRM read here.