We released!
In the new version the major part of the codebase has been rewritten. The new improved codebase makes the system more robust as well as provides more flexible customization abilities. With the more mature framework a developer experience will be much more pleasing.
Besides core improvements the new release introduces a bunch of enhancements.
Optimistic concurrency control
Preventing overriding data written (by another user) in between record fetching and saving. If a record has been modified, a modal will be shown prompting to resolve the conflict.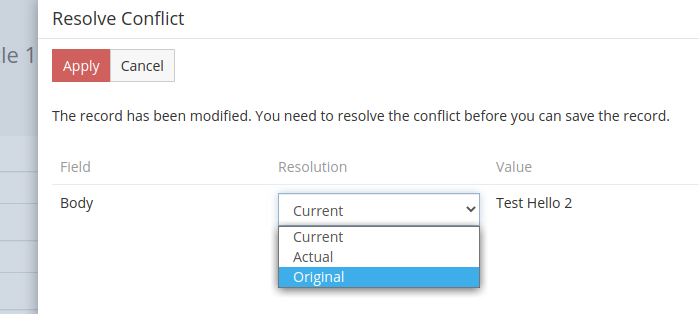 Meetings from invitation emails
When an invitation email (with ICS attachment) is received it will be possible to create a meeting in Espo.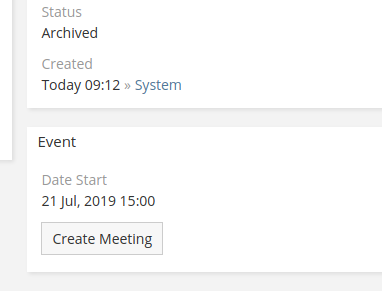 AWS S3 storage support
Now it's possible to store all uploaded files (as well as email attachments) on the S3 storage.
2 factor authentication enhancements
The new 2FA framework provides the ability for developers to implement custom 2FA methods. It allowed us to easily add two more methods: Email and SMS.
Release notes
Compatibility:
Enhancements:
Improvements:
Changes:
Header in PDF will be always printed on each page #1930
ACL: Abolishment of non-strict mode #1973
Changes in list view with categories in collapsed mode #1983
Core improvements and changes:
Front-end improvements:
Utilizing new Cache API #1945
ViewSetupHandlers framework for customizing existing views w/o extending #2010
All issues: https://github.com/espocrm/espocrm/milestone/109?closed=1