The COVID-19 outbreak has transformed the world we live in. Everything has changed from our day-to-day routine to work-life. With all the imposed restrictions, lockdowns and panic, many companies are seeking the way to adapt to new living standards and stay competitive in the current environment. Among the biggest challenges for businesses are ensuring the safety of customers and employees, decrease of customer traffic, inability to provide products and services and as a result reduction in sales. With all those factors in mind, one of the easiest tactics to ensure survival and sustain the existence of the company is to move business online and work remotely.
However, it's easier said than done. For the companies that previously relied on offline sales and close, in-person interactions with customers, it is a pretty risky move intending a lot of changes. Here are a few reasons why shifting your business online to address the current needs of the market is an important step forward to protect your company.
Every company will end up online one way or another
The trend for business digitalization was set long before the Coronavirus. In fact, the pandemic has only acted as a catalyst and established the need to move online. With the rapid development of Internet access and social media, the online presence of a company has become a crucial factor influencing the level of brand recognition and providing quick and easy access to the goods and services that are demanded by digitalized customers.
Stay in touch with your customers
Needless to mention that moving online in the current situation is one of the ways to carry on working. This new work mode surely demands more action to stay in touch with your clients. If you don't provide the opportunity for customers to get your product or service in time of crisis, they will quickly find an accessible alternative and forget about you when things will be back to normal. And even if your company is currently shutdown for offline-quarantine, the online presence will help you to stay in-sight and on mind of your customers.
Be one step ahead of the rivals
With the Coronavirus at large, mobile devices and Internet connection have become a lifeline providing necessary convenience and security for a customer. And though a great number of companies have already moved online, not all of them are ready to take action and invest enough in proper advertising and creating social media presence. In a view of this, moving your business online and being proactive in the situation that happened will definitely set your business apart from the crowd and give you a competitive advantage. Moreover, offering your goods and services online allows maintaining close communication with existing customers and attracting new ones, which eventually means the ability to grow and develop your business.
If you are seeing the current situation as a call to action and are ready to take a step forward in order to adapt and protect your company, EspoCRM is always there for you. Our software is a powerful solution for online businesses. It ensures the proper organization of remote work of the employees by providing the ability to sync calendars and customer data in real-time and monitor the progress of the teams. It allows to integrate the system with your website, marketing tools and other apps you use to collect the customer data across various channels in one secure place. It gives the opportunity to analyze the market and create personalized marketing strategies with the help of tools for reporting and creating campaigns. And lastly, it gives the ability to enhance credibility and boost trust level of your customers by continuing to provide the services and products no matter what the circumstances are.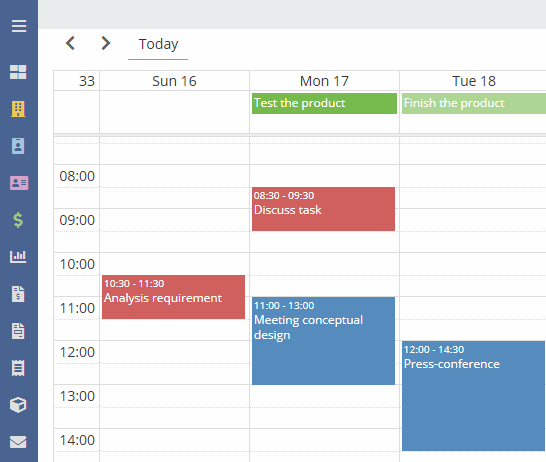 The world of business is constantly evolving. During difficult times, it is crucial to be flexible and adaptable to changes in the business environment. Today, moving your business online is imperative to stay competitive in the context of new standards of living. But you mustn't face these challenges alone. EspoCRM can become your perfect ally that will make this shift smooth and less daunting for your company.
Get your Personal EspoCRM