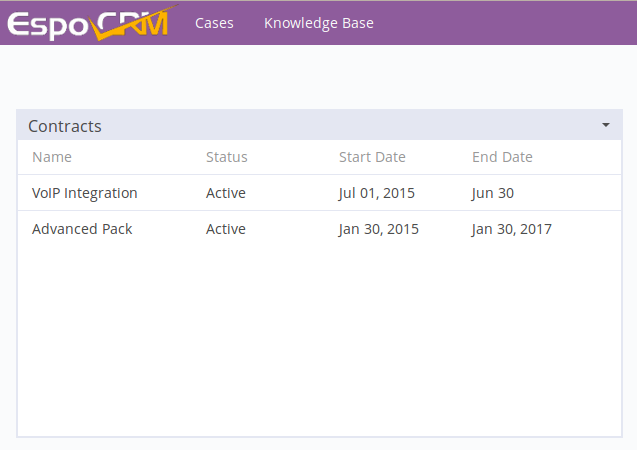 What's new:
Added Map field to display map based on address field. Available for all address fields. Google Maps service is used.
Emails: Ability to move emails to trash. Email won't be removed from the system but it won't be listed in Inbox.
Entity Manager: Ability to create different Many-to-Many relationships between same entities.
Entity Manager: Ability to create Link Multiple fields.
Added 'Is Empty' and 'Is Not Empty' filters for Varchar fields.
Added 'Is Empty' and 'Is Not Empty' filters for Link Parent fields.
Added 'Is One Of' filter for link fields. Makes possible to search by multiple related records.
Documents: Small UI improvement.
Target Lists: Ability to opt-out specific targets manually through UI.
Email Template: Added new field 'One-off'. Allows to hide not actual email templates from the list.
Group Email Accounts: Ability to make incoming emails to appear in Inbox of all team members.
List view improvement: when return to the list the record selection is kept.
Ability to navigate through images in a preview popup.
Auth Tokens: Ability to setup lifetime and max idle time. Available in Administration > Authentication. Useful for security reasons.
Confirmation popup shows up when leave detail view while inline edit.
Now records, user has no access to view, are not listed in Activities and History panels.