Google Calendar sync is available in Advanced Pack extension. Manage your Calls, Meetings both in Google and EspoCRM Calendar.
Features:
The ability to monitor multiple calendars;
Syncing since specified date;
Syncing attendees;
The ability to choose what event types to sync;
Private events are not synced.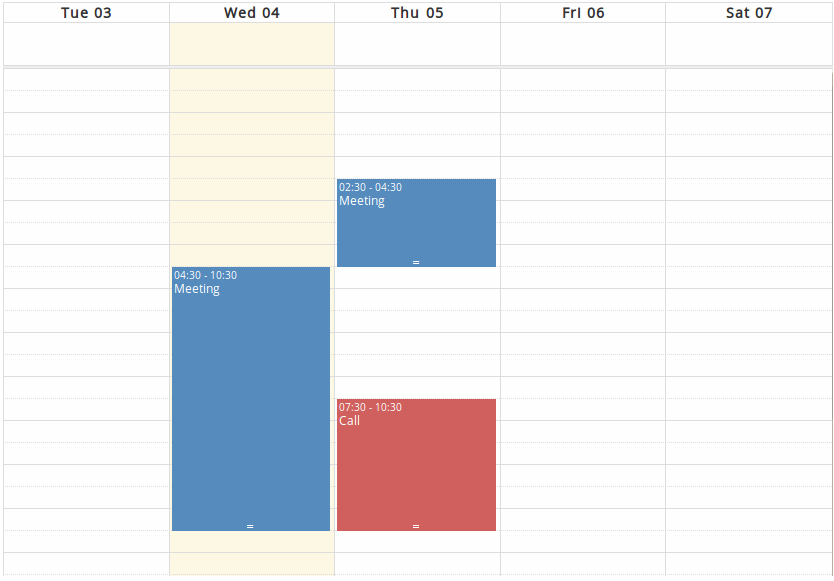 How to setup sync for administrator
At first, an Administrator has to set Google Integration. For this go to the Administration (System panel) -> Integration -> Google. Integration requires Client ID and Client Secret.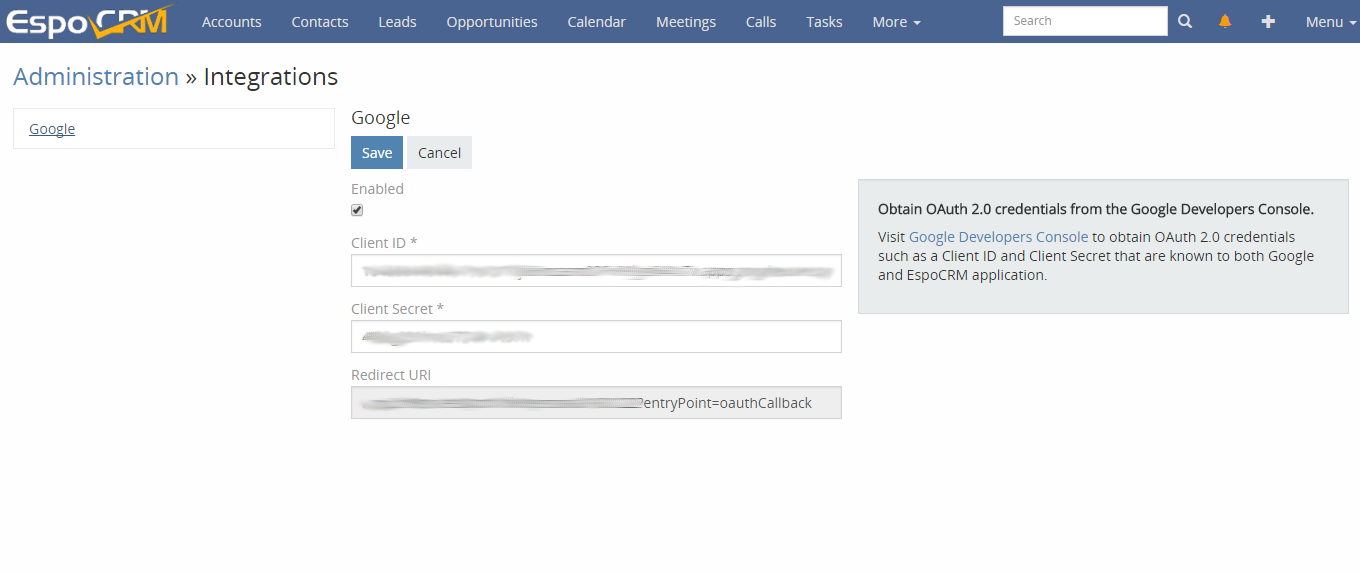 To find your project's client ID and client secret, do the following:
1. Go to the Google Developers Console.
2. Select a project, or create a new one.
3. In the sidebar on the left, expand APIs & auth. Next, click APIs. In the list of APIs, make sure the status is ON for the Google Calendar API.

4. In the sidebar on the left, select Credentials.
5. If you haven't done so already, create your project's OAuth 2.0 credentials by clicking Create new Client ID (Web Application), and providing the information needed to create the credentials. Get Redirect URL from EspoCRM Integration Page. If your Consent Screen is not configured, please set a Project Name in Configuration.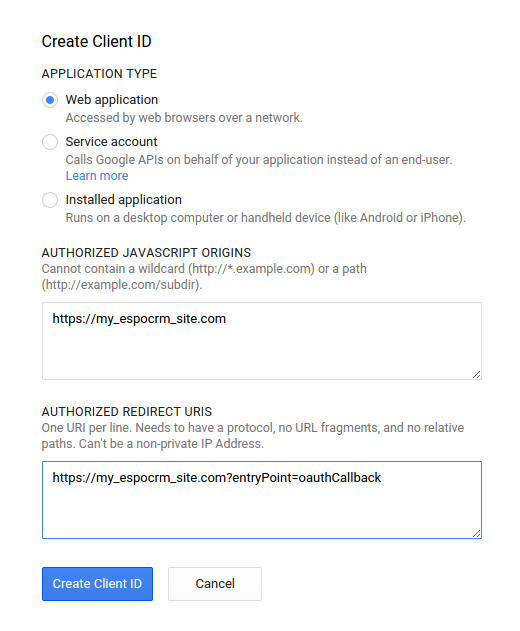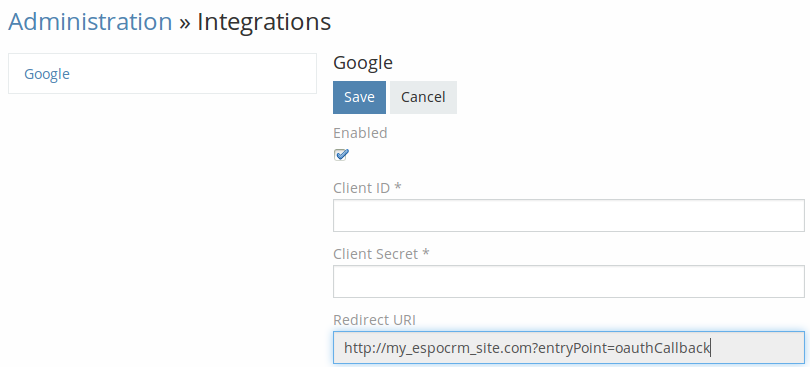 6. Look for the Client ID and Client secret in the table associated with each of your credentials.
After that, you need to schedule a job "Sync Events With Google Calendar".

How to setup sync for users
Now any user can create their own Google External Account (It is possible to do in User's Profile, button External Accounts).

To enable sync check the box, connect to your Google Account and allow EspoCRM to work with your data.

Now you can configure sync settings.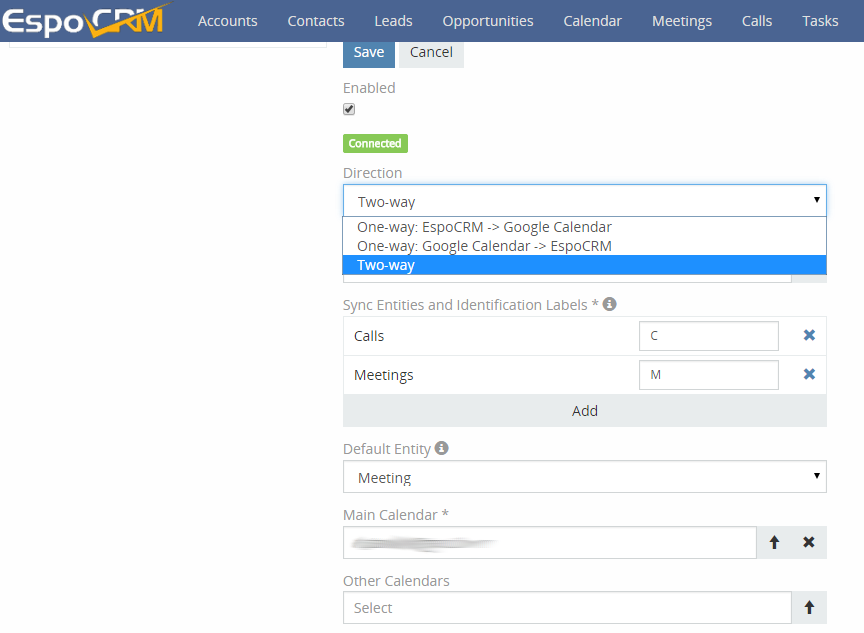 Direction – types of sync. Possible types are "One-way: EspoCRM -> Google Calendar", "One-way: Google Calendar -> EspoCRM", and "Two-way".
Sync since – events modified since set date will be loaded
Sync Entities and Identification Labels – types of entities you want to sync. For type recognizing, event name has to start from identification label. Label for default entity can be empty. Recommendation: Do not change identification labels after you saved sync setting
Default Entity – unrecognized event will be loaded as selected Entity.
Main Calendar – all new events from EspoCRM will be created in this calendar, if you chose one of these directions: "One-way: EspoCRM -> Google" or "Two-way").
This calendar will be monitored too.
Other Calendars – other monitored calendars.