Outlook Calendar Sync is available in the extension. Compatible with EspoCRM 5.6.3 and higher.
Three modes of sync are supported:
Outlook to EspoCRM
EspoCRM to Outlook
Both
Meetings, Calls, custom entities of Event type can be synced from EspoCRM to Outlook.
Attendees are synced from Outlook to EspoCRM as Contacts, Leads, and Users.
Attendees are not synced from EspoCRM to Outlook.
Outlook recurring activities are not synced to EspoCRM.
Setting up for administrator
In EspoCRM, you need to setup Outlook integration at Administration > Integrations > Outlook.

1. Create an application at aad.portal.azure.com, follow Azure Active Directory > App registration.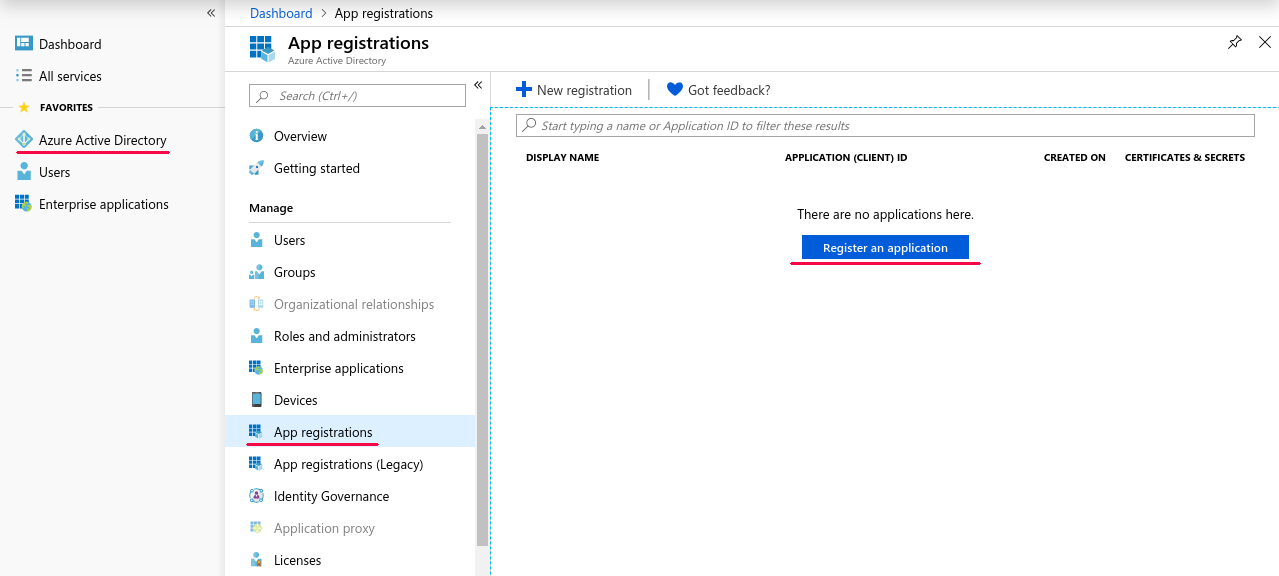 Specify redirect URI (copy it from EspoCRM).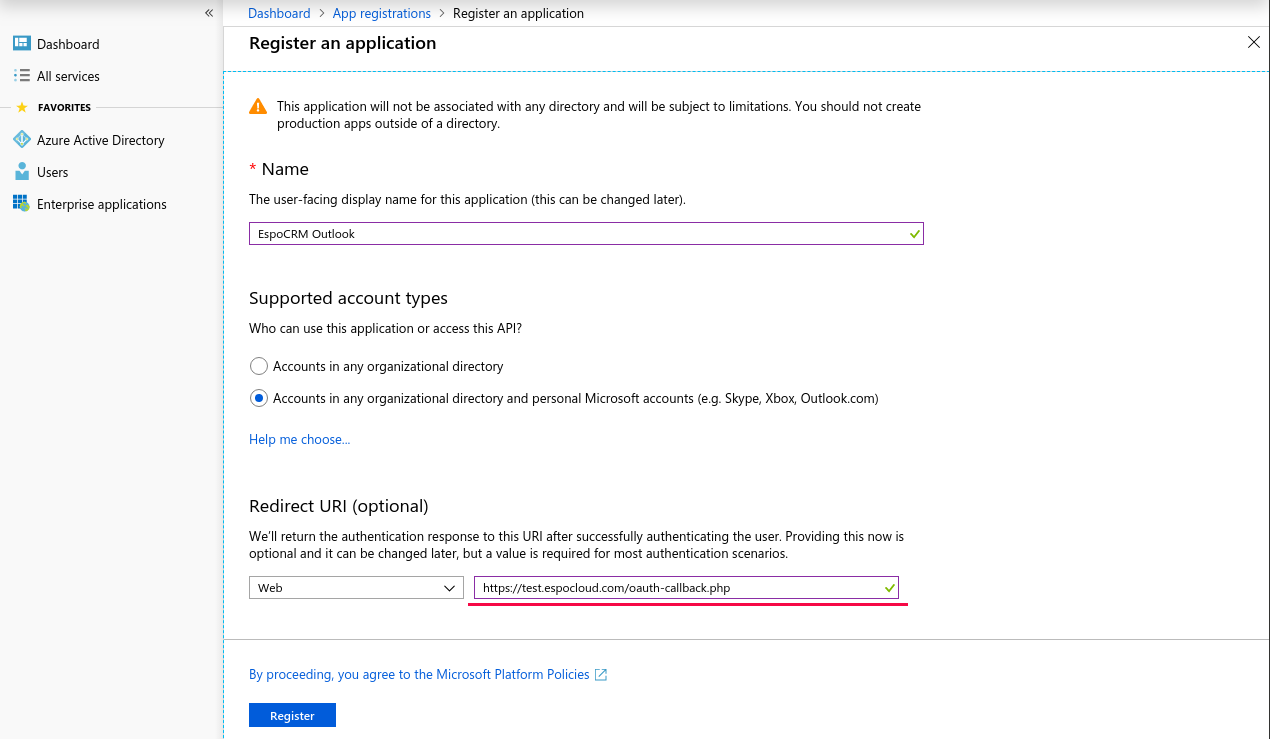 2. Copy Application (client) ID from Azure app to EspoCRM.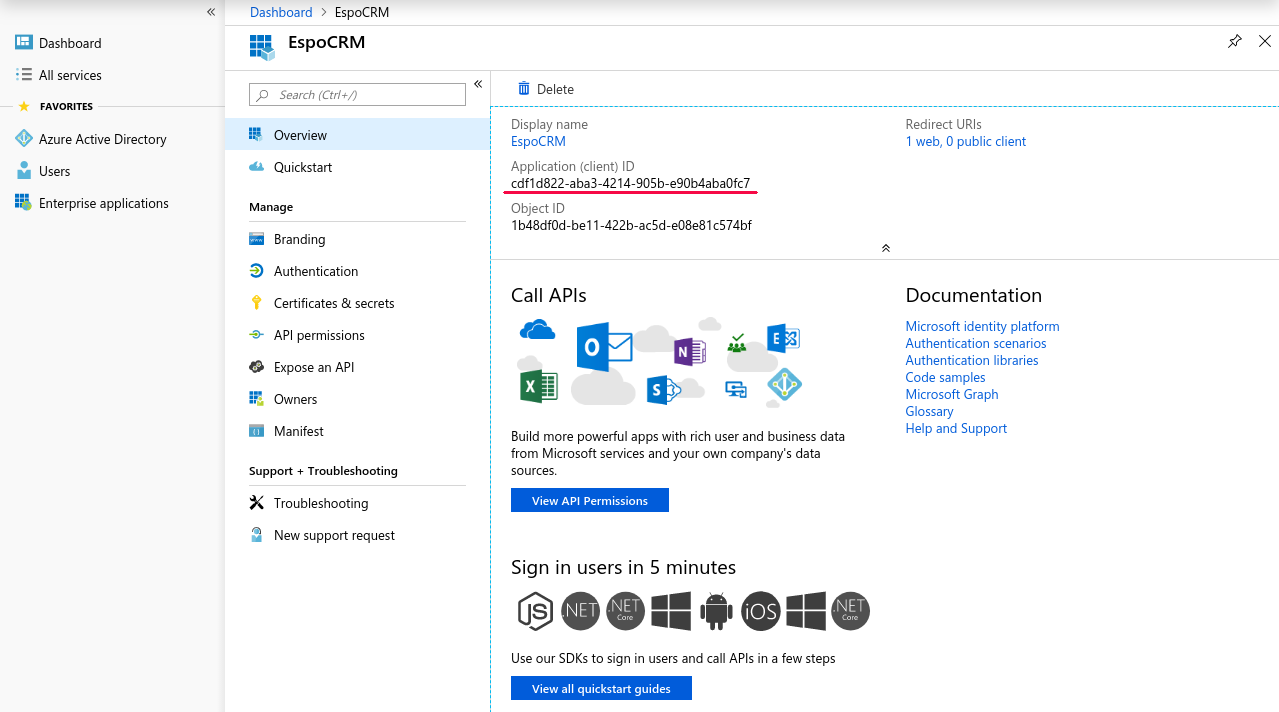 3. Create a secret for Azure app. Copy it to EspoCRM.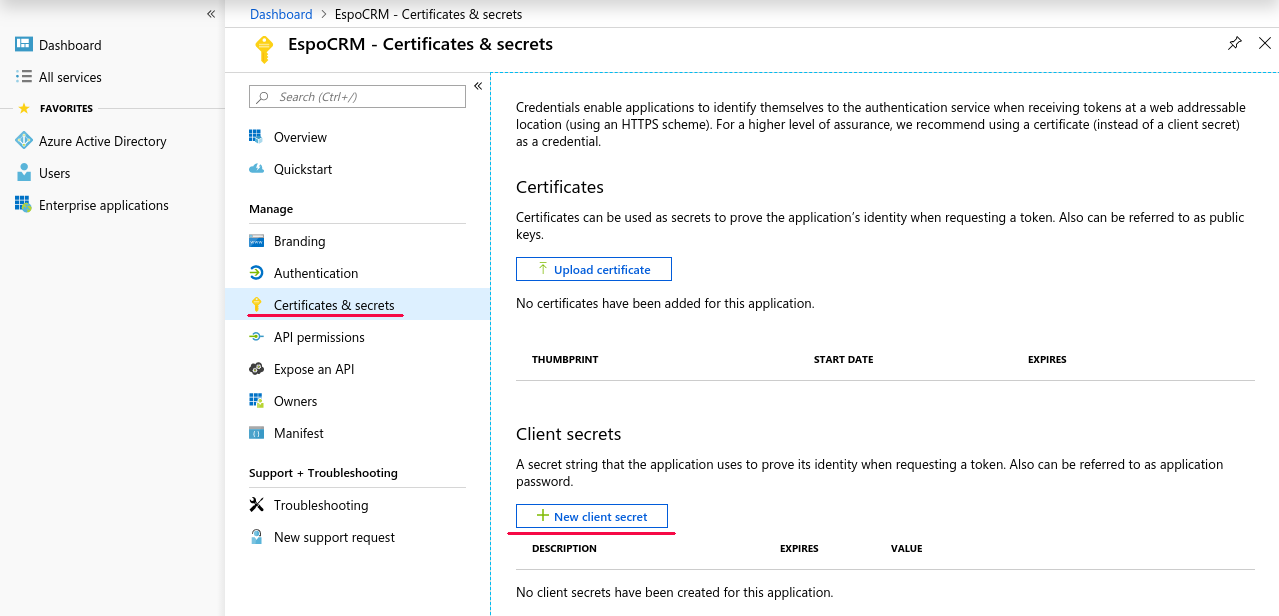 4. Save Outlook integration credentials in EspoCRM.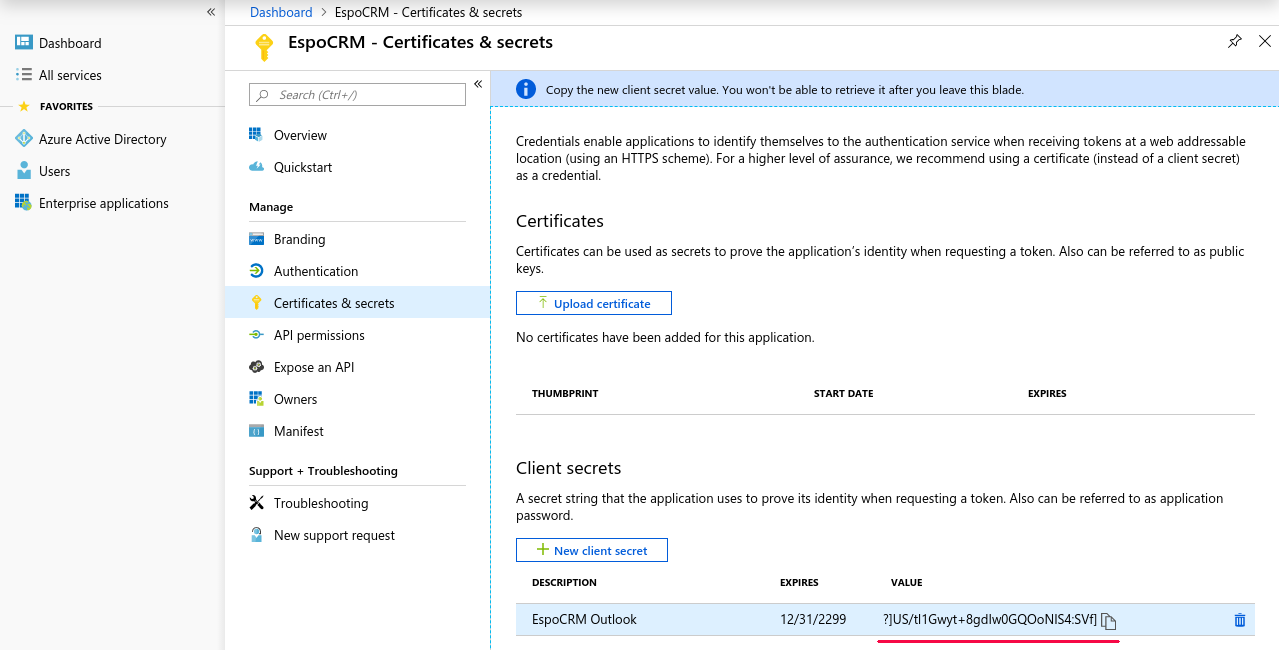 Setting up for users
In EspoCRM, go to your user's profile (top-bar menu > click on your user name). Then go to External Accounts (the button in the top-right corner), select Outlook.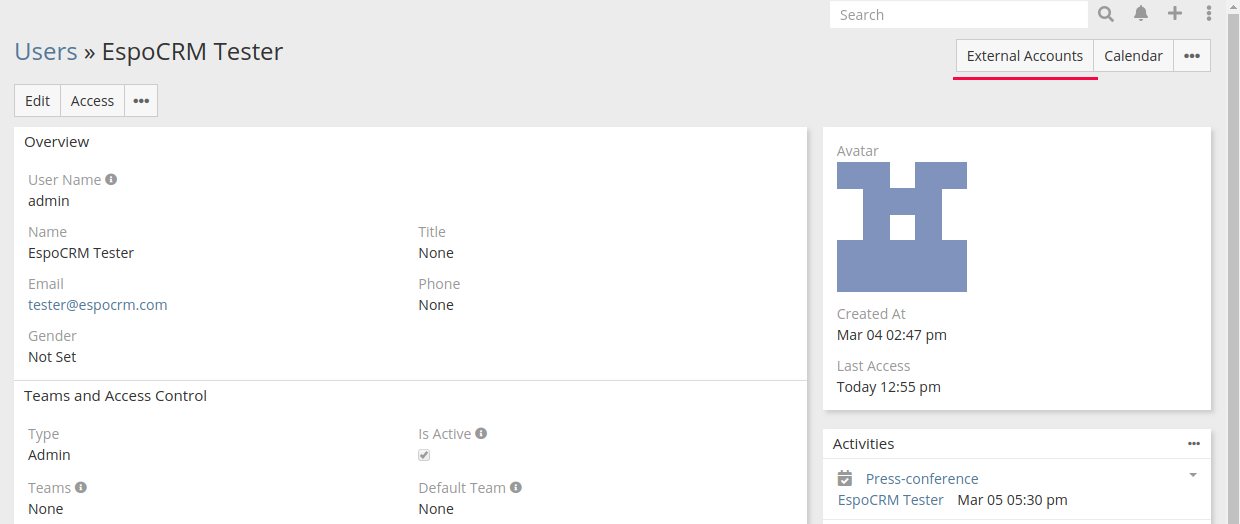 Connect to your Outlook account. Configure sync parameters. Click Save.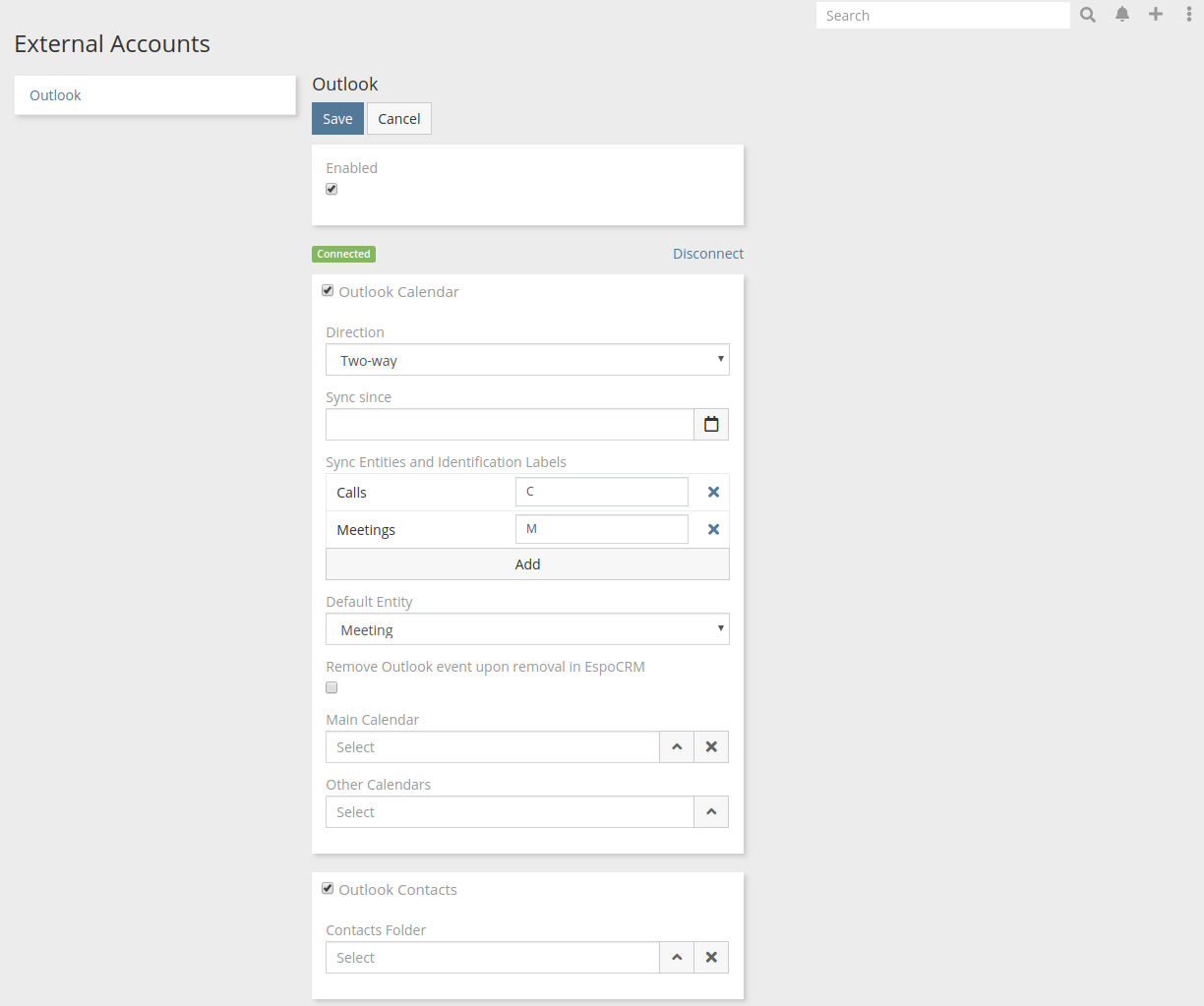 Access control
Important: By default regular users don't have access to Outlook Calendar integration. Administrator needs to enable access in Roles. The following scopes need to be enabled:
External Accounts
Outlook Calendar
Sync scheduling
Sync is run by the scheduled job 'Outlook Calendar Sync'. By default it executes every 10 minutes. You can change a scheduling at Administration > Scheduled Jobs > Outlook Calendar Sync.
Troubleshooting
Check whether the scheduled job is running Administration > Scheduled Jobs > Outlook Calendar Sync > Log.
Check EspoCRM log at data/logs directory. You can also set the log mode to 'DEBUG' level to obtain more info from the log.